Windsor Essex Pelee Island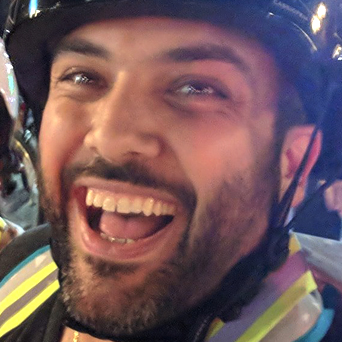 I'm proud and eternally grateful to have been named Tourism Champion of the Year by the Tourism Industry Association of Ontario. I like to think it's because I've dedicated myself to consistently improving the experiences offered within the tourism industry nationwide.
I founded the award-winning WindsorEats in 2004, promoting and creating culinary tourism experiences. My Drinks of Walkerville tour showcases the flavours and rich history of Canadian whisky. I also co-founded the Windsor Craft Beer Festival which helped launch the popularity of craft beer here.
My aim is to create and foster relationships and partnerships to elevate Windsor as a top of mind culinary tourism destination.
We created the first regular cycle tourism experiences within the region. I'm now helping other small business owners and operators to develop experiential tourism products from inception and implementation to maintenance and evolution.
We've got some of the best docking facilities on the Great Lakes. So come and see for yourself why Windsor Essex Pelee Island is one of the most popular regions of interest for Great Lakes cruise guests. Enjoy the video vignette.