Hi, I'm Captain Gregory Heroux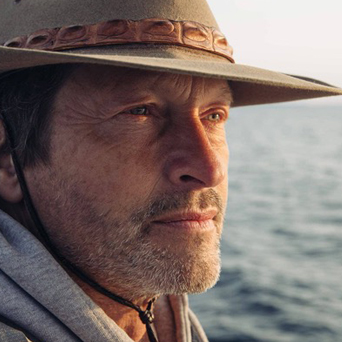 With countless hours spent out on the water, any day aboard a boat is fondly reminiscent of my childhood. The moment things began to change for me was when my family purchased a 23-foot sailboat. Lake Superior soon became a growing presence in my life and igniting my desire to explore the world.
Returning to Thunder Bay in 1999, Sail Superior emerged as a joint venture with my father. We acquired the Frodo in 2001, a 40-foot sailboat that became the original Harbour Tour vessel. Accompanied by years of dedication, innovation and community support, our partnership has grown into a full time chartering company and staple of the Thunder Bay Waterfront District.
We offer a variety of tours. Hop aboard the high-speed RIB, the 50-foot catamaran or the 40-foot sailboat to discover Thunder Bay like never before.
The seemingly limitless opportunities to explore are some of the most enticing qualities of Thunder Bay. With an abundance of the natural world at our doorstep, the opportunity to share such pristine environments and introduce locals to pieces of 'home' that may otherwise go unnoticed, is a privilege we hold.
Thunder Bay has rich veins of tradition and storytelling. Some of the greatest must-see destinations of the area include the Sleeping Giant (Nanabijou) and Mount McKay (Animikii-wajiw). Delivering a host of hiking and biking trails, front and backcountry camping, as well as day-use adventures, these destinations provide some of the most picturesque views of the area.
The opportunity to hike the knees of the Giant or peer out over the lake from the heights of the Head lookout are both experiences you don't want to miss.
Collaborative, diverse, cooperative and adventurous, the community here in Thunder Bay creates the true essence of the city. Supportive and innovative, Thunder Bay has proven its resiliency as a community.
Have a look at the video vignette and you'll see what I mean.