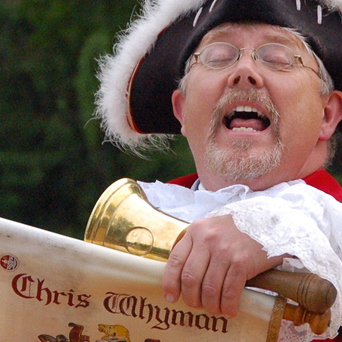 I'm a three-time world champion town crier and proud to welcome you to our great city of Kingston.
As a native of Kingston, I've never had any desire to leave this community. My town crier/ambassador role lead me to become Tourism Kingston's Manager of Visitor Services.
From early on, I realized that Kingston was replete with history and heritage. I have a great appreciation for the beautiful architecture and streetscapes that are surrounded by waterways and countryside: Lake Ontario, the Rideau Canal and the St. Lawrence River to the south and east of us, and the Canadian Shield with its rivers and lakes to the north of us.
As Kingston's goodwill ambassador, I have met many visitors who marvel at our incredible waterfront location and the cultural and culinary experiences we have to offer.
Kingstonians have recognized the importance of this community in the creation of Canada and are proud of our role as the original capital city of Canada. Citizens and those who manage our community continually promote and preserve our historic buildings and maintain our clean and historic streets. The people of Kingston know we're very fortunate to live in a safe community where we can actively enjoy all the attributes in which we indulge… and share them with all our guests, too.
Come and visit us soon and you'll see just exactly what I shout about!