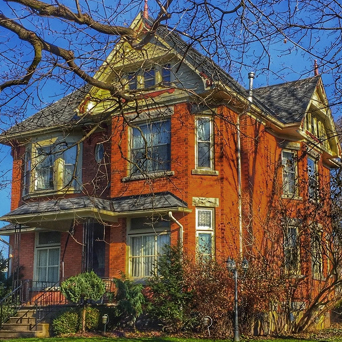 The Town of Goderich exists primarily because of its port. It lies on the southeastern shore of Lake Huron. A trading post was established here at the mouth of the Maitland River in the 1820s. The port soon became a favourite wintering location for schooners.
Today the port is the hub of commercial shipping in southwestern Ontario. Each year, over 250 ships dock here to load or deliver commodities.
Deemed "The Prettiest Town in Canada," Goderich has a growing tourism industry. The uniquely designed town centre provides a comfortable atmosphere for guests to take in the many shops, restaurants and galleries.
One of the favourite activities among visitors and residents alike is the piping of the sun down every Friday night during the summer months. The Celtic Blue Highlanders gather at Rotary Cove Beach to give a fitting send-off to the setting sun.
The theatre destination community of Stratford is a one-hour motorcoach transfer from Goderich. With the River Avon flowing through the town centre, Stratford is reminiscent of its UK counterpart.
Goderich's neighbouring Huron County communities make for delightful day excursions. The Village of Blyth is a vibrant rural community that exudes Victorian charm. Under 30 kilometers to the east of Goderich, it is home to the Blyth Festival, a renowned professional theatre company at the heart of the village.
On the sandy shores of Lake Huron you'll find a destination like no other… the heritage Village of Bayfield. Just over 21 kilometers due south of Goderich, Bayfield is known for its boutique accommodations, award-winning dining and many artists' studios. The serenity of small-town comfort provides respite from busy city life.
We invite you to watch the video vignette for an overview of the area.