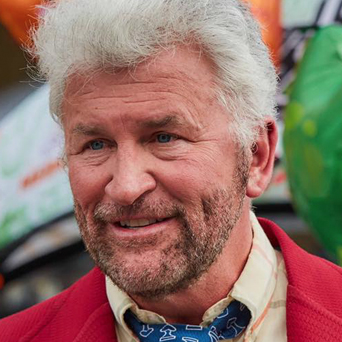 I'm a born and bred Green Bay resident who bleeds green and gold for the Packers. I left Wisconsin for a short time but came back and got involved with the food and beverage industry. My brothers and I opened Green Bay's first full-time comedy club, Doc's. After opening a number of other venues in the city, I decided to get back to my first love, theatre.
Let Me Be Frank Productions has produced over 130 musical comedies over the last two decades. We are the principal tenant of the Meyer Theatre. Check out the book I co-authored, Simply Frank, which tells our story. And drop in to say hi the next time you're in the area.
The City of Green Bay is located at the southern tip of the Lake Michigan inlet of Green Bay. The bay leads into Fox River, the principal tributary of the city and the largest on Lake Michigan.
The city is arguably most famous for being the smallest to host a National Football League team. The Green Bay Packers are one of the most storied franchises of the NFL. Hometown hero, Curly Lambeau founded the team in 1919. They officially entered the NFL in 1921 and have since won 13 championship titles.
The only NFL team to be owned by its fans, the Packers do indeed provide the full fan "package"! Guests can take the Champions Tour of Lambeau Field. It includes a visit to a V.I.P. suite and the Champions Club, a stroll through the players' tunnel that leads to the gridiron and a walk about the sidelines.
The Packers Hall of Fame is the most encompassing, interactive and fascinating in the league. The curated exhibits track the over 100-year history of the team. The impressive trophy room displays the team's four Super Bowl trophies.
Before departing, make sure to stop in at the Packers Pro Shop for a sample of all things green and gold. This is a must-see for Cheeseheads and all football fans alike.
The Oneida Nation Walk of Legends and the Packers Heritage Trail are two city paths that demonstrate the important role the team has played in shaping the city.
For more things to see and do in Green Bay, watch the video vignette.