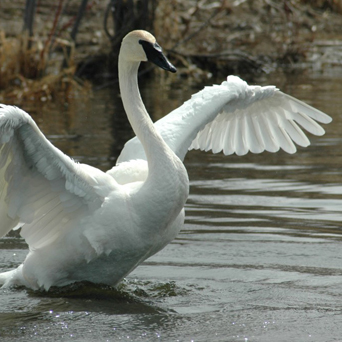 The town of Midland is situated in southern Georgian Bay's Simcoe County. The region – known as Huronia – lies within the world's largest freshwater archipelago. It is replete with iconic landscapes, diverse habitats and cultural history dating back 5,000 years. Evidence suggests that this area may have been inhabited by aboriginal peoples for more than 11,000 years.
Midland is the economic centre of the region. During the summer months, the population grows to over 100,000.
Ontario's very first European community was Saint-Marie among the Hurons. The ruins of Sainte-Marie lay undisturbed for nearly three centuries. Archaeological excavations facilitated the means to accurately reconstruct many of the original buildings. Today, the world-renowned site provides visitors a unique opportunity to witness the earliest Canadian pioneer life.
Among our shore excursions is a visit to the 1907 steamship, S.S. Keewatin, one of two built to cater to tourism on the Great Lakes.
The Wye Marsh Wildlife Centre is spread over 1200 hectares of wetlands and woodlands. The marsh is home to the rare trumpeter swan, several other bird species, painted turtles and otters.
Watch the video vignette for a more complete overview of our shore excursion offerings.